Artist Mentors are trained in concept-based education, performance-based assessments, and coaching strategies to support a common approach to teacher professional development. In addition to teaching at the Summer Institutes, Artist Mentors provide the one-on-one school year mentorships and residencies.
Rachel Atkins
Rachel Atkins, Theater Artist Mentor, is the Scriptwriter and Education Director for Living Voices, the educational theatre company with whom she has eleven different multi-media shows in ongoing national tours. Rachel has adapted numerous productions for Book-It Repertory Theatre's mainstage and touring seasons, and was an Annex Theatre Hothouse playwright. Her plays have also been seen locally at Seattle Children's Theatre, The Empty Space and 14/48: The World's Quickest Theatre Festival. She currently works as a master teaching artist for Seattle Repertory Theatre and Book-It Repertory Theatre, and is a member of the Washington State Arts Commission Teaching Artist Roster. Previously, she was the Scriptwriter/Dramaturge and Director of Education for Ardeo Theatre Project in St. Julien l'Ars, France. Rachel has over sixteen years of writing, teaching and directing experience, working with preK-12 students and teachers in Seattle, New York and France. She graduated from Dartmouth College and holds her Masters in Educational Theatre from New York University. Rachel has been with Arts Impact since 2008.
---
Ana Maria Campoy
Ana Maria Campoy graduated from California State University Fullerton with a BA in Theatre Arts and a BA in English in 2010. She moved to Seattle in fall 2010 to participate in Seattle Repertory Theatre's Professional Arts Training Program as the Education Intern. She was part of TAT Lab's inaugural graduating class in 2011-2012. She has returned various times to Seattle Repertory Theatre as part-time Education Staff and Teaching Artist for their August Wilson's Fences Residency, Playwriting Project, and I-SPEAK Programs. For over four years, she worked as the Education Programs Assistant at the Pacific Northwest Ballet where she provided administrative support, communication, and advocacy for and among students, teaching artists, and classroom teachers, as well as teaching workshops in classrooms throughout Seattle and Bellevue Public Schools. She has been fortunate to work on various bilingual productions and teaching artist residencies, allowing her to perform and teach in her first language, Spanish. She is a passionate and proud advocate of the performing arts, believing that performance provides communities a voice and individuals self-exploration. As a teaching artist, she has worked with Story Garden/UW Graduate Teaching Program, Book-It Repertory Theatre, and Seattle Public Theatre. Ana Maria has been with Arts Impact since 2015.
---
Meredith Essex
Meredith Essex is a visual arts artist who has exhibited her art throughout the region for over 30 years. She has inspired many diverse people to discover their creative selves and find confidence in making and teaching art. She has a long history as a teaching artist, teacher trainer and mentor, and teaching artist trainer. She has been lead visual artist for Arts Impact since its inception. She serves several organizations including the Idaho Commission on the Arts, Washington State Arts Commission, ArtsEd Washington, and Port Townsend's PTartscape. She has designed visual arts/arts-infused curriculum materials for the City of Tacoma's Arts EnviroChallenger program and Lake Washington, Enumclaw, South Kitsap, and Tacoma school districts.
She has also created exhibition interpretive materials for children and teachers for the Museum of Glass and the Washington State History Museum. She also teaches Elementary Visual Art in the Masters in the Art of Teaching (MAT) program at University of Puget Sound. She received a bachelor's degree from University of Puget Sound in 1981. She has been with Arts Impact since 1999.
---
Roger Fernandes
Roger Fernandes, or Kawasa, is a member of the Lower Elwha Band of the S'Klallam Indians from the Port Angeles, Washington area. Roger has been storytelling for about 35 years. The stories he started with were simple legends. Through his own interest and doors being opened by understanding those stories, he moved into telling myths, creation stories, flood stories, and hero stories. These stories actually define the culture of the tellers. In the course of learning Native American stories, Roger has integrated stories he has learned from other cultures around the world like Mexico, Africa, and Asia. Roger is also a tribal historian, giving a comprehensive multimedia presentation on the art of the Coast Salish people. Roger is involved in art organizations and initiatives by and for Native American artists. He's the Executive Director of South Wind Native Arts and Education Foundation, a small grass roots non-profit, and he's on the arts advisory committee for the Potlatch Fund. He has recorded the CD Teachings of the First People that shares several of the stories he tells in his performances. He won a folk life award from the Washington State Arts Commission for his work in teaching about Coast Salish art. He also has a degree in Native American Studies from the Evergreen State College. Roger has been with Arts Impact since 2018.
---
Gloria Gonzáles García
Gloria Gonzáles García is a visual artist and teaching artist. She earned a Bachelor of Arts degree from The Evergreen State College, studying printmaking, digital imaging, and art education. García also attended Otis Art Institute of Parson's School of Design (Los Angeles, California), majoring in Communication Design. Teaching art has been her passion for the last 20 years, specializing in working with at-risk and high-risk (incarcerated) youth using a multicultural approach. Her experience teaching art, includes elementary, middle, and high school, as well as pre-school and adult populations. She has taught in public schools throughout the Yakima Valley, including gifted, alternative, and special education programs. She trained with Arts Impact and replicated the Arts Impact training model in the Educational Service District 105 ArtsFusion's Arts Integrated Mentoring program as a trainer and mentor. She is on the Washington State Arts Commission's "Arts in Education Teaching Artist" roster. She also teaches visual art at Heritage University.
---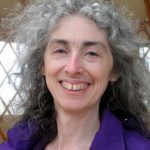 Debbie Gilbert
Debbie Gilbert, Dance Artist Mentor, is the Co-Artistic Director of the Whistlestop Dance Company. Whistlestop has earned a reputation for excellence in creating dance experiences for people of all ages and abilities. The Dance Educators Association of Washington awarded Whistlestop its 1996 Honor Award for outstanding contribution to dance education in Washington schools. Gilbert performs, choreographs, and teaches students, educators, and teaching artists both nationally and internationally. She has developed training courses and manuals for the arts, has presented at national and international conferences, and has served on the Arts Implementation Task Force (OSPI/WSAC) and the Arts Endorsement Committee (OSPI). Ms. Gilbert has also written dance curriculum for the Washington Alliance for Better Schools, and the Seattle and Anacortes School Districts. In 2009, she was a keynote co-presenter for the UW Jackson School of International Studies K-12 Mosaic. She also performs with the Tickle Tune Typhoon and Light Motion Dance Company, showcasing wheelchair and stand-up dancers. She is the Project Director for Whistlestop's Dancing Math, Dancing Science, Dancing Music, and Dancing Times and Cultures Programs. Debbie has been with Arts Impact since 2003.
---
Carol Gould
Carol Gould has been a teaching artist in the Snoqualmie Valley for 20 years. She is a graduate of Scripps College with a double degree in Visual Art and Theatre Directing/Design. She completed her teaching credential and MA in Education at Claremont Graduate University. She has been a classroom teacher in the Riverview school district for the past 16 years, sharing her joy of the arts with K-12 students. In addition to teaching visual arts, drama and language arts, Carol is the District Arts Coordinator which has included the writing and managing of two WSAC grants. She attended Arts Impact with her colleagues and then replicated the Arts Impact training model for the remaining teachers of the Riverview school district before being asked to join the A.I. staff in 2010 as a visual arts mentor. She enjoys the challenge of working with students ages 6 to 66 in her pottery studio and classroom positions. Carol has been with Arts Impact since 2010.
---
Mylen Huggins
Mylen Huggins is a visual arts artist mentor, a teaching artist, and an arts advocate passionate about bringing more arts into public schools. She studied graphic design and illustration at College for Creative Studies-Center for Art and Design in Detroit, MI. She also studied ceramics in Chicago for two years; holds a certification in Museum Interpretation through the Smithsonian Institute of Technology in Washington, DC; is a trained practitioner of Visual Thinking Strategies; and is a graduate of WA State Arts Commission Teaching Artist Training Lab. Teaching through visual art gives her an opportunity to creatively collaborate with young students, teachers, and groups from a variety of cultural backgrounds within and beyond Seattle's diverse community. Her teaching artist practice began in 1996, as an educational exhibit interpreter at Seattle Children's Museum. Mylen has been with Arts Impact since 2014.
---
Sara Marie Ortiz
Sara Marie Ortiz (Pueblo of Acoma) graduated from the Institute of American Indian Arts and Antioch University Los Angeles' MFA program with a focus in creative nonfiction. She's formally studied law, Indigenous education, global self-determination in Indigenous communities, radio, theater, and film. Ms. Ortiz has been presenting her creative work nationally and internationally for over fifteen years and has published work extensively, including in prestigious publications such as the Kenyon Review, Ploughshares, Sentence, and Fulcrum. Her first collection Red Milk (2013) is available on Amazon; she is currently at work on her second collection called Savage: A Love Story. Sara Marie Ortiz lives in Burien, Washington and manages the Native Education Program for Highline Public Schools. Sara Marie has been with Arts Impact since 2018.
---

Joanne Petroff
Joanne Petroff, Dance Artist Mentor, is co-founder and co-artistic director of Whistlestop Dance Company. In addition to her work as a performing artist and choreographer, she has co-authored several dance education publications and is a sought-after presenter for professional development workshops and educational conferences. She is currently on the Washington State Arts Commission Artist-In-Residence roster, a member of the Powerful Schools teaching team. Joanne performs with Light Motion, a dance company established to develop the artistic expressions of both disabled and non-disabled artists. She has been instrumental in bringing integrated wheelchair dance to the forefront of new trends in dance. Joanne has been with Arts Impact since 2003.
---
Sabian Pleasant
Sabian T. Pleasant was born and raised in Jackson, Mississippi. Through time, Sabian has been privileged to teach and choreograph dance all throughout the city of Jackson, Mississippi. In 2001, Sabian moved to Tacoma, WA and instantly began to teach and dance for Metropolitan Ballet of Tacoma for 10 years, under the direction of Damaris Caughlan. There he participated in performances such as "Celebrate his Birth", "Those Who Trespass", "Dance Me to the End of Love", and many more. In 2008, he was given the opportunity to teach Hip Hop at Surrender School of the Arts and is currently still there. Sabian is now the Executive Director of his very own Dance Company called PleasantMovement. "I am excited to give a little bit of myself to our future (through the Arts Impact program) here in Washington State & afar!" Sabian has been with Arts Impact since 2015.
---
Dave Quicksall
Dave Quicksall received a BA in Theater at the University of California at Santa Cruz and went on to receive an MFA in acting at UCLA. In Seattle, Dave has worked in the professional theater as an actor, director, and writer for ACT, Seattle Repertory Theater, the 5th Avenue, Intiman, Seattle Children's Theatre, Seattle Shakespeare Company, and Book-It Repertory Theatre. In 2015, Dave performed in Robin Hood (originally produced by the Seattle Children's Theatre) at the New Victory Theater in New York City. This year will find Dave performing roles in three different plays on three different stages in Seattle: Hamlet for the Seattle Shakespeare Company, The Man of La Mancha for the 5th Avenue Theatre, and The Cherry Orchard for the Seagull Project at ACT.
Most recently, Dave directed a critically acclaimed production of Titus Andronicus for the Seattle Shakespeare Company. As a Teaching Artist, Dave has worked all over the country, including the Wolftrap Institute, the Nashville Institute for the Arts, and the Lawrence Hall of Science at UC Berkeley. Dave has been with Arts Impact since 2002.
---
Gary Reed
Gary Reed is a dancer and a creative movement specialist with over 30 years experience teaching dance to all ages. He began teaching in 1977 with the NEA Artist in Schools program in Ohio, South Dakota, and California. He graduated from the University of Utah with a Bachelor of Fine Arts degree in Modern Dance in 1978, where he studied teaching techniques with Shirley Ririe, Ann Riordan, and Joan Kingston. He has been a rostered Teaching Dance Artist with the Washington State Arts Commission for the past 22 years, and has also worked with Very Special Arts, Washington. He co-authored EALR based dance curriculums for Washington Alliance for Better Schools (co-sponsored by WSAC) and Anacortes School District. Gary danced with Co Motion Dance Company for 15 years and worked with many nationally known choreographers. He has performed works by Doris Humphrey, Jose Limon, Clay Taliafero, Wade Madsen, Jesse Jaramillo, Lee Anne Hartley, and has performed with various local theaters including the 5th Avenue Theater in Seattle. Gary choreographs and performs with Tickle Tune Typhoon, a nationally recognized children's music group. He is a co-producer of Against the Grain/Men In Dance, which is a biannual showcase featuring the art of men dancing. Gary has been with Arts Impact since 2008.
---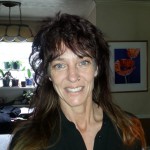 Kris Vermeer
Kris Vermeer is an internationally known visual artist who now lives in Tacoma. Her work is collected by David Attenborough, several Nobel Prize winners, and can be found in the main office of AT&T (Phoenix) as well as permanently displayed in the Las Vegas airport. Her work has also been featured in books by Jean Ray Laury and Jackie Vermeer.
She is a self-taught artist who has been selling professionally since 1985. Kris works in a variety of mediums, such as fused glass, sculptures (steel and stainless), and acrylic painting. Kris is an artist in residence for Tacoma schools and teaches classes for children and adults. Kris has been with Arts Impact since 2012.
---
Grace A. Washington
Grace A. Washington has been a professional artist for 25 years. She began her professional career as an illustrator and computer graphic designer. She later returned full time to her first art love: oil painting, and began working as a fine artist. In addition to pursuing her fine art professional goals, Grace has taught art to children and adults. She also worked as a reading tutor for at-risk elementary students. Grace is most proud of and humbled by the art classes she taught to at-risk youths and adults as well as families battling with cancer. She earned a degree in Child and Family Development from American Public University, a certificate in computer graphics from Platt College in San Diego, and is also a graduate of the Washington State Teaching Artist Training Lab. Grace's art has been exhibited in Washington, California, Oregon, and Pennsylvania. Grace has been with Arts Impact since 2015.