Building on the powerful work of Since Time Immemorial tribal sovereignty curriculum, the Native Voices Arts Academy and Cultural Curriculum is a collaborative, sovereignty-grounded, arts learning project between tribal nations, tribal compact and public schools serving Native middle school youth, OSPI (WA State Native Education, Arts Education and Migrant Education programs), and Arts Impact. Students and teachers participate in two arts academies each year, where they engage in place-based indigenous arts infused learning with Native teaching artists and cultural educators. The academies include teacher training, followed by one-on-one mentorships with Native teaching artists in the classroom during the school year.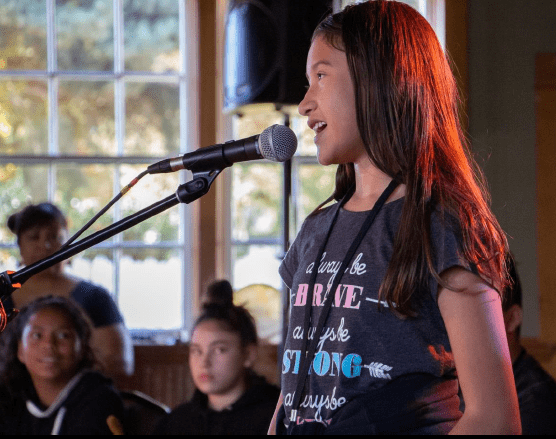 Native Arts and Cultural Learning
"As the first peoples of this land, our tribes continue to follow the migratory footsteps of our ancestors in our vast homelands and waterways. Since the beginning of time, our indigenous knowledge has been honored and sustained in our rich languages, stories, songs, history, culture, art and ways of life. It is with deep respect, our children continue the pathways of our ancestor's vision for the future. "

— Patsy Whitefoot, Yakama Elder
Leadership Team: Johnny Buck (Yakama), Shameka Gagnier (Purhépechan), Natosha Gobin (Tulalip), Jefferson Greene (Warm Springs), Elaine Grinnell (Jamestown S'Klallam), Julie Grinnell-Borde (Jamestown S'Klallam), Beverly Harding Buehler (European American), Mariana Harvey (Yakama), Sarah Klostermeier (Jamestown S'Klallam), Jason LaFontaine (Cheppewa), LoVina Louie (Coeur d'Alene, Colville, Nez Perce), Laura Lynn (Chickasaw), Sara Marie Ortiz (Acoma Pueblo), Yvonne Peterson (Chehalis), Toma Villa (Yakama), Erika Warren (Quinalt), Patsy Whitefoot (Yakama),
Learn More About Native Voices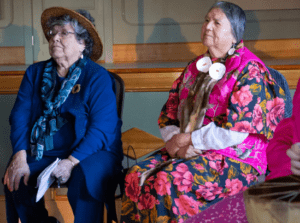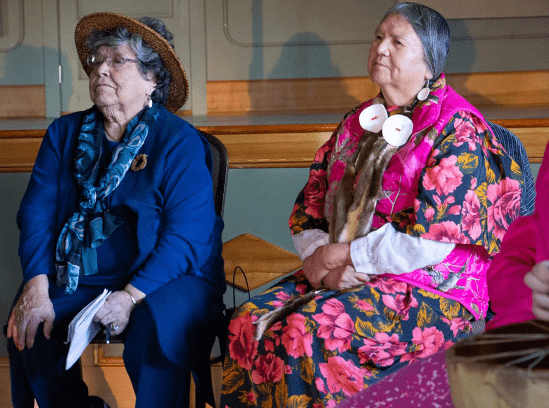 Identify Key Leaders/Curriculum Designers
For the Native Voices Cultural Curriculum to include multiple tribal peoples' perspectives in Washington State, we are seeking leaders, including Native students themselves, community and family members of Native students, Native artists, tribal language teachers, tribal cultural educators, Native scholars, and all community invested in Native student success to help to shape new lessons in the curriculum.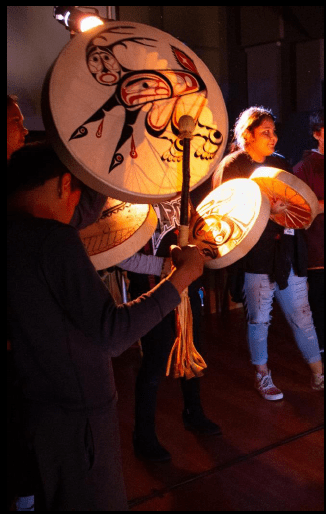 Native People as the Original Migratory People
The Native Voices project is currently funded with generous support from the Title I, Part C, Migrant Education Program of the Office of the Superintendent of Public Instruction (OSPI). Native students whose families pursue sovereign treaty-protected practices like fishing, berry gathering or other seasonal agricultural work or fishing across school district boundaries may be eligible to receive support from the Migrant Education Program.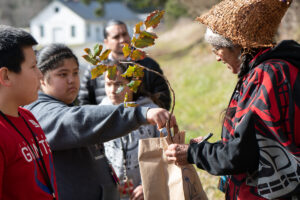 Grow the Work
Which essential models of education and culturally-grounded knowledge sharing – language, science, literacies, stories, songs, dances, ways of being, making, knowing and doing – from your tribal nation should be included in the Native Voices Cultural Curriculum? How could this work build on existing cultural teaching of Since Time Immemorial? What ideas do you have for how a culturally grounded arts program could benefit your tribe? Help us shape the future of Native Voices.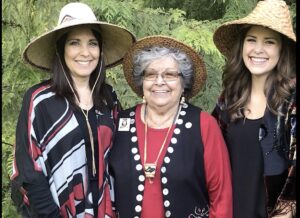 Native Voices Online Arts Academy
For participants enrolled in the Native Voices Online Arts Academy.
For program information, please contact:
Laura Lynn (Chickasaw), Program Supervisor, Office of Native Education, at

[email protected]

or 360.725.6160
Sylvia Reyna, Program Supervisor, Title I Part C, Migrant Education Program, at

[email protected]

or 360.725.4474
To add your voice to curriculum development, please contact:
Beverly Harding Buehler, Executive Director, Arts Impact, at

[email protected]

or 206.355.5846
Erika Warren (Quinault), Native Voices Program Manager, Arts Impact, at

[email protected]

or 360.529.7327