Create your own gift of art to share!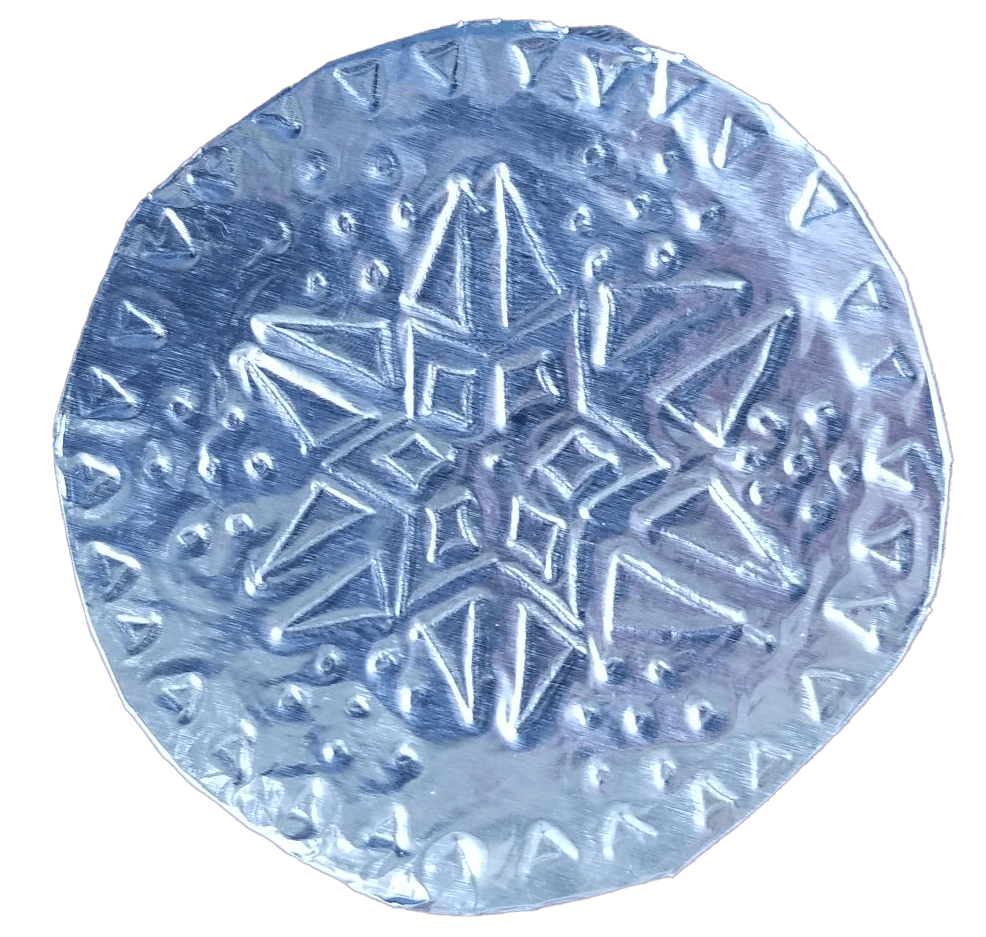 Start with this exercise at home (shh… it's math, and it's fun!):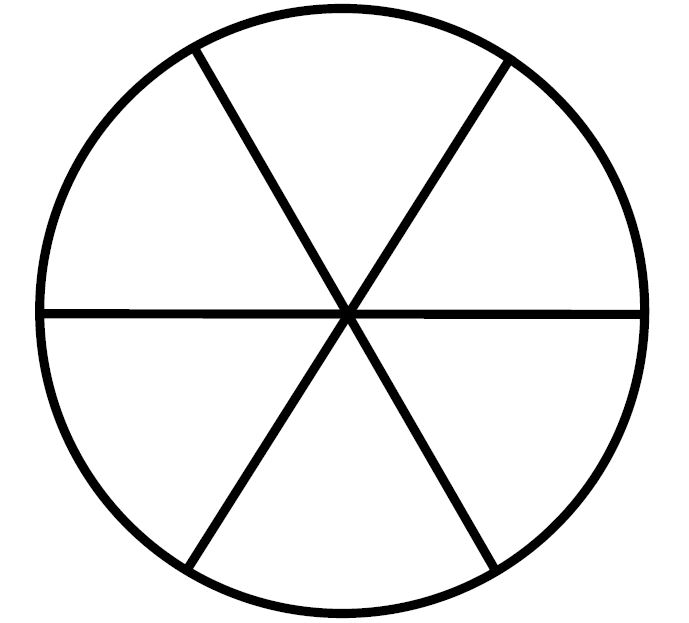 Draw a simple design in one pie piece of the circle template.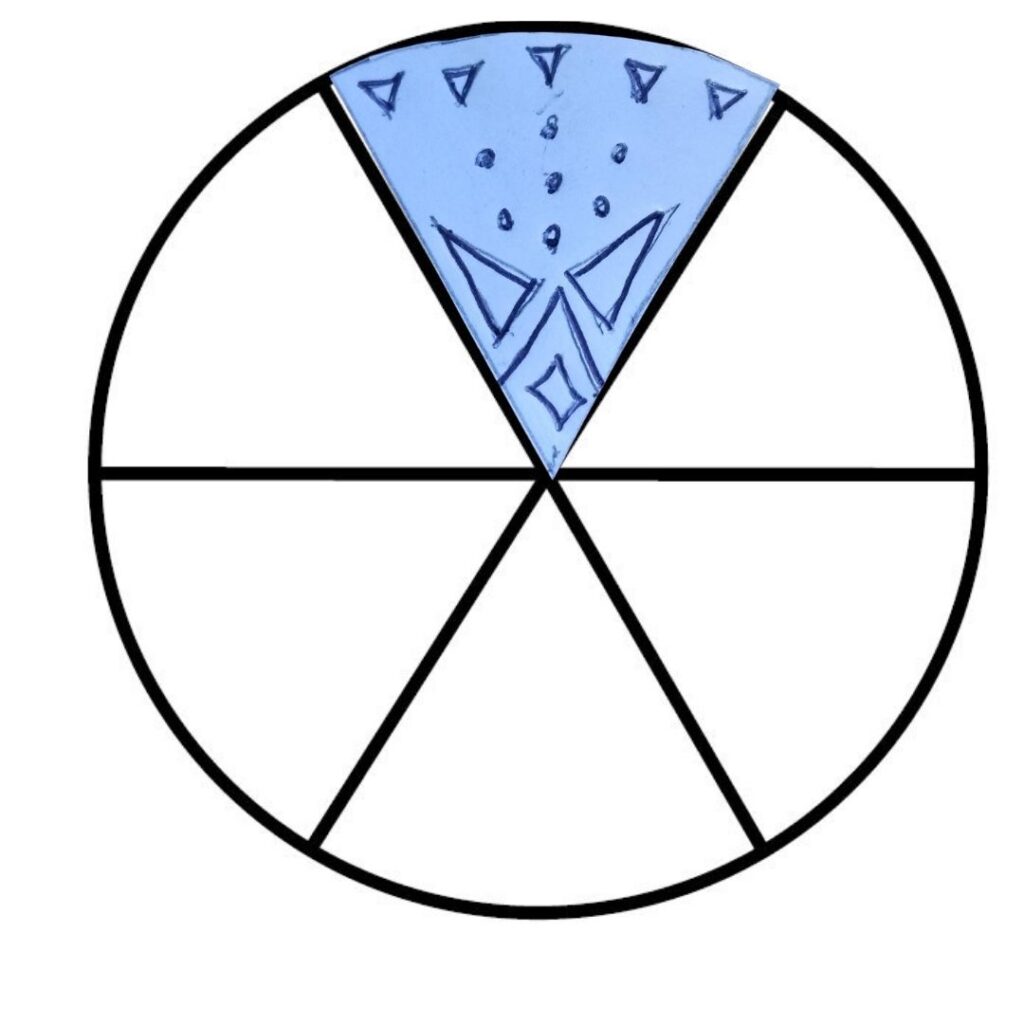 Use the mathematical concept of transformation to see what happens when you SLIDE, FLIP, or TURN your design.
SLIDE: Repeat your shape/design alongside the original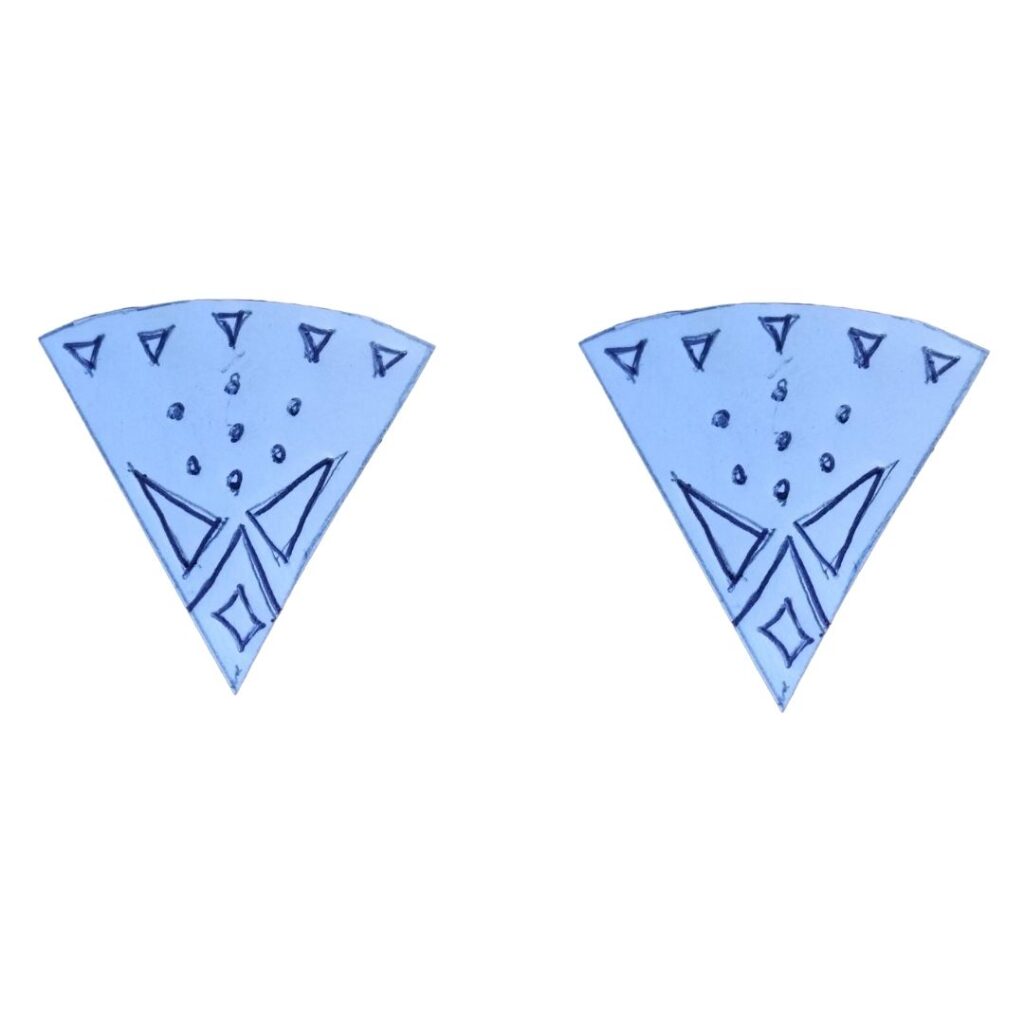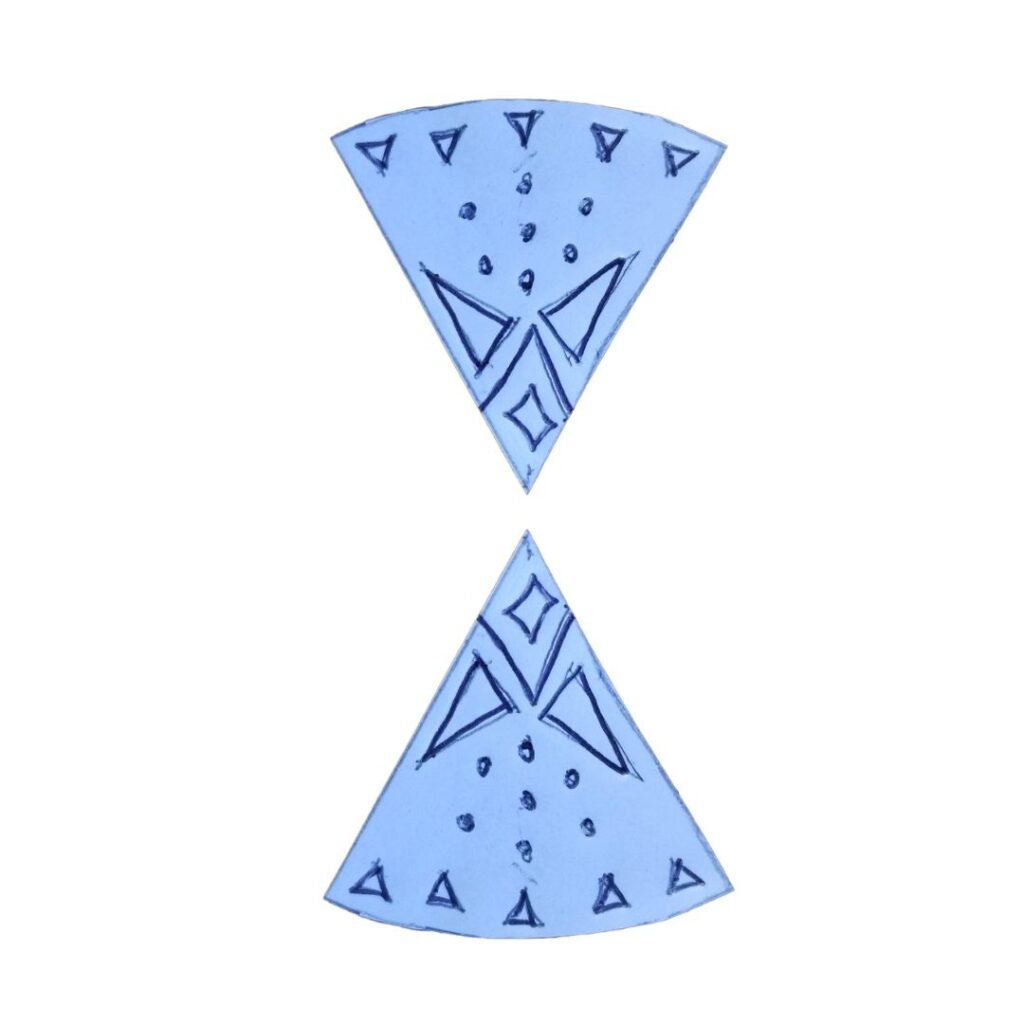 FLIP: Create a mirror image of your shape/design
TURN: Rotate your design clockwise or counterclockwise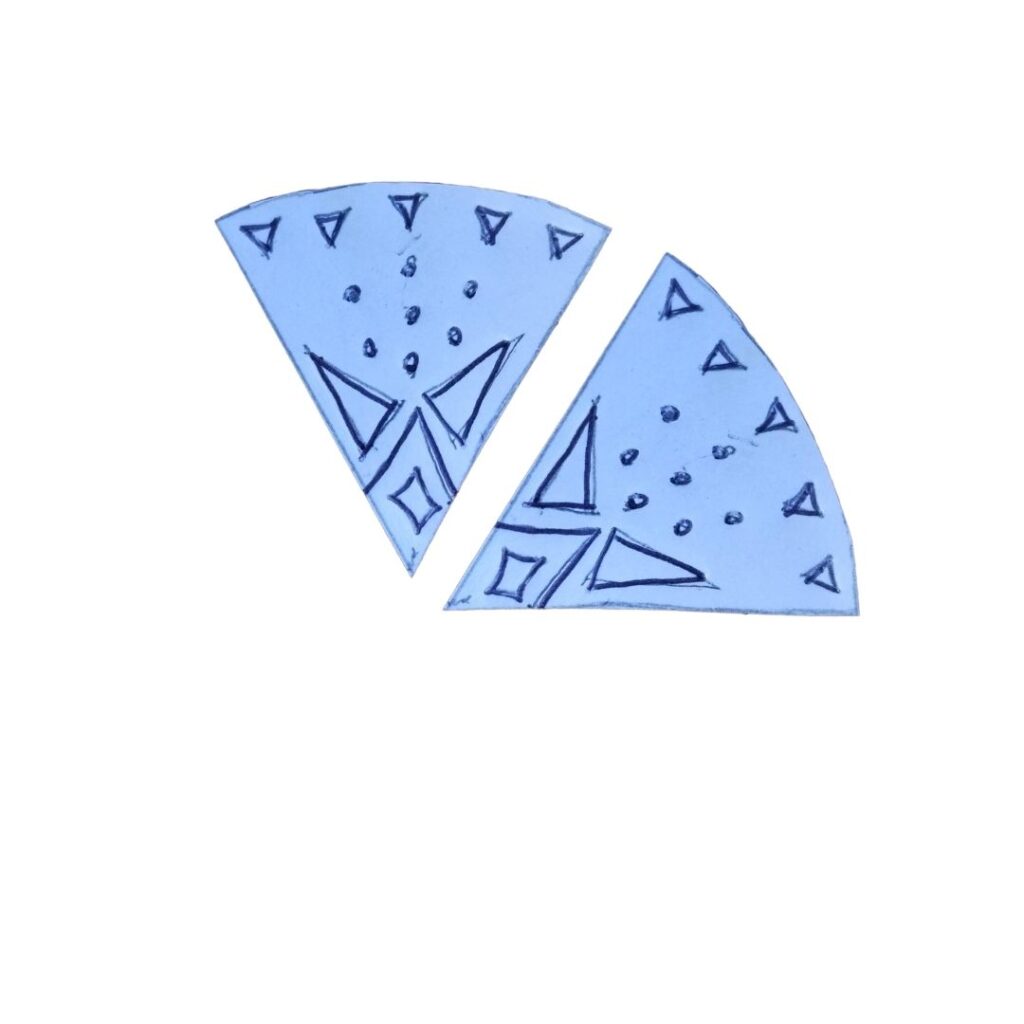 …Now, bring your math exercise to life with this Arts Impact activity!
You can create your own gift of art to share using radial symmetry. To create a radially symmetrical design, just turn, turn, turn your design around the full circle!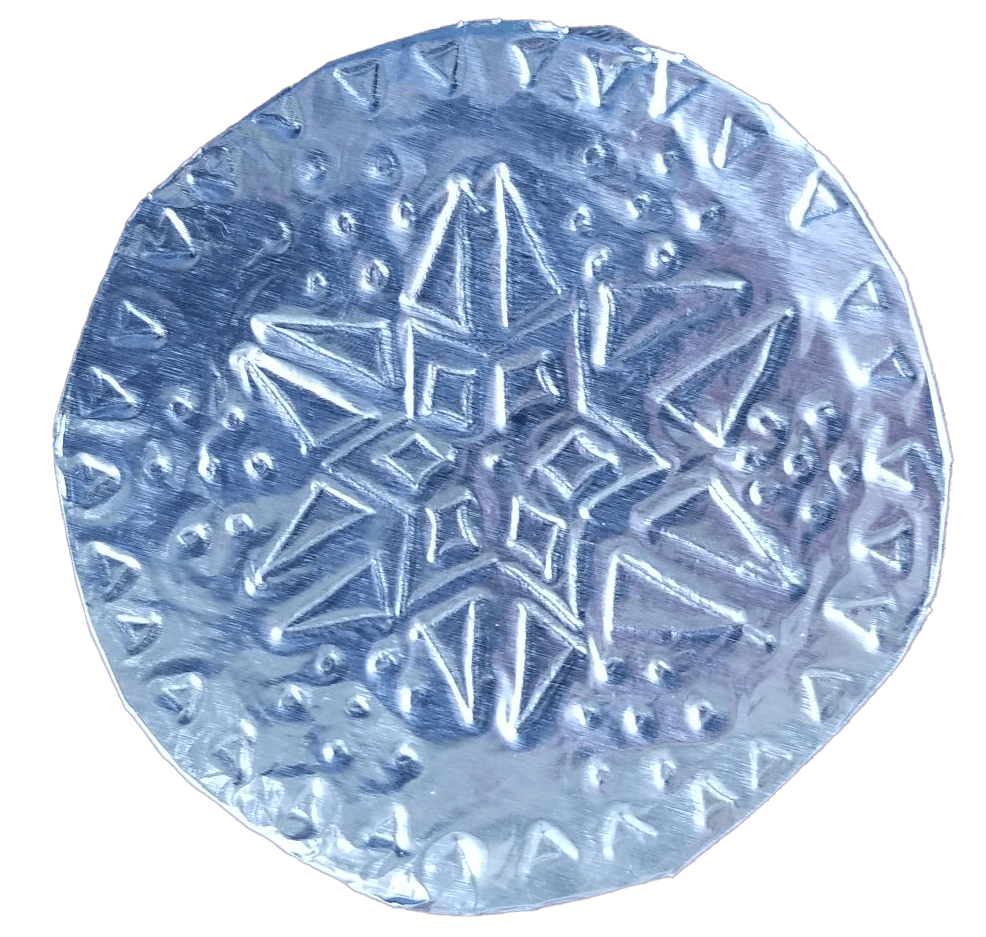 Copy your design from the template on the other side into all the other pieces of the pie.
Cut out the full circle.
Trace the outside of your circle onto a piece of recycled cardboard and cut it out.
Wrap the cardboard circle in aluminum foil and tape your design on top of the foil.
Using a pen, trace all the lines of your design firmly to transfer the pattern to the foil (TIP: work on top of a notebook or other semi-soft surface).
Remove the template, and voila!
Display your work of art in your home or gift it to a friend or loved one!
Support arts infused learning in our schools with an investment in Arts Impact. Your gift provides high-quality professional learning for educators, sends professional artists into classrooms, and ensures all students have access to the art supplies and experiences they need to thrive!
Use the Donate button below to make a one time gift or set up a monthly donation. You will be taken to PayPal to complete your transaction.
Thank you!
Please contact Director of Development & Communications Louise McKay via email or at 206-351-9073 with any questions, if you would like to make a gift through your Donor Advised Fund, or to arrange a gift of stock.